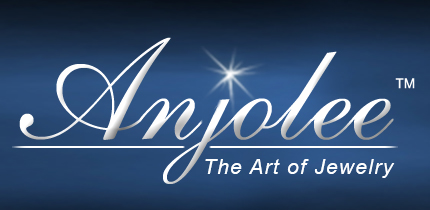 What girl doesn't like jewelry? I've always liked beautiful jewelry since I was a little girl. I remember going to church or weddings and seeing ladies all dressed up with their shiny jewels. They looked so gorgeous with their glittery rings, necklaces and bracelets. When I got married my husband and I went to a variety of jewelry stores to choose our wedding rings. I didn't know anything about diamonds but knew that they were the stone that I really liked (and still do...wink, wink)! It would have been great to have Anjolee back then to save the time of going all over looking for rings. If you love
Diamond Jewelry
you will want to check them out right away! What's great about this company is that everything they sell is customizable, whether it be the diamonds, metal type, size and length.
When Anjolee contacted me about reviewing one of their items a couple weeks ago I was very excited! This is the beautiful
Gemstone Center Horizontal Diamond Pendant
below that I had custom made by the company.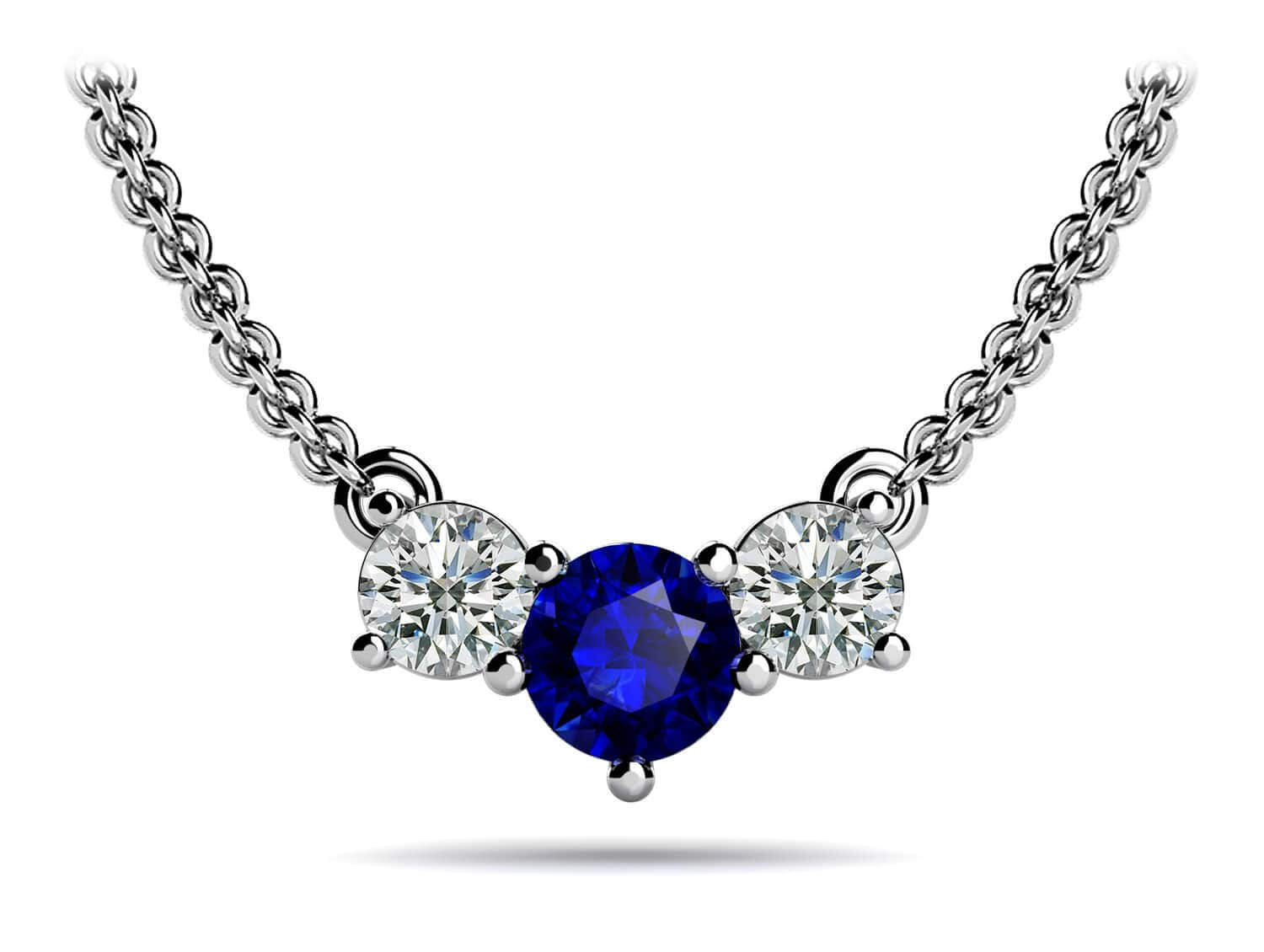 Since I love amethyst stones I decided to change the middle stone from the one in the picture and I'm so happy with the piece. Also for my review I received high quality CZ's instead of real diamonds. The package came delivered securely and fast with no problem. This necklace is really elegant and is the just the right size and length for my taste. I know I'm going to be wearing it a lot this spring and summer. It's a necklace that can be worn for casual or for dressing up. It is so beautiful!
Mother's Day is coming up shortly so I chose my top five picks from their website for my own Gift Guide. Since earrings are something I wear daily, my first choice was these stunning
Prong Set Diamond Lined Hoops X Large
. Aren't they amazing and beautiful? I could wear them every day....oh yes! Big hoops are so fun! When they have diamonds all around them, they are so much better!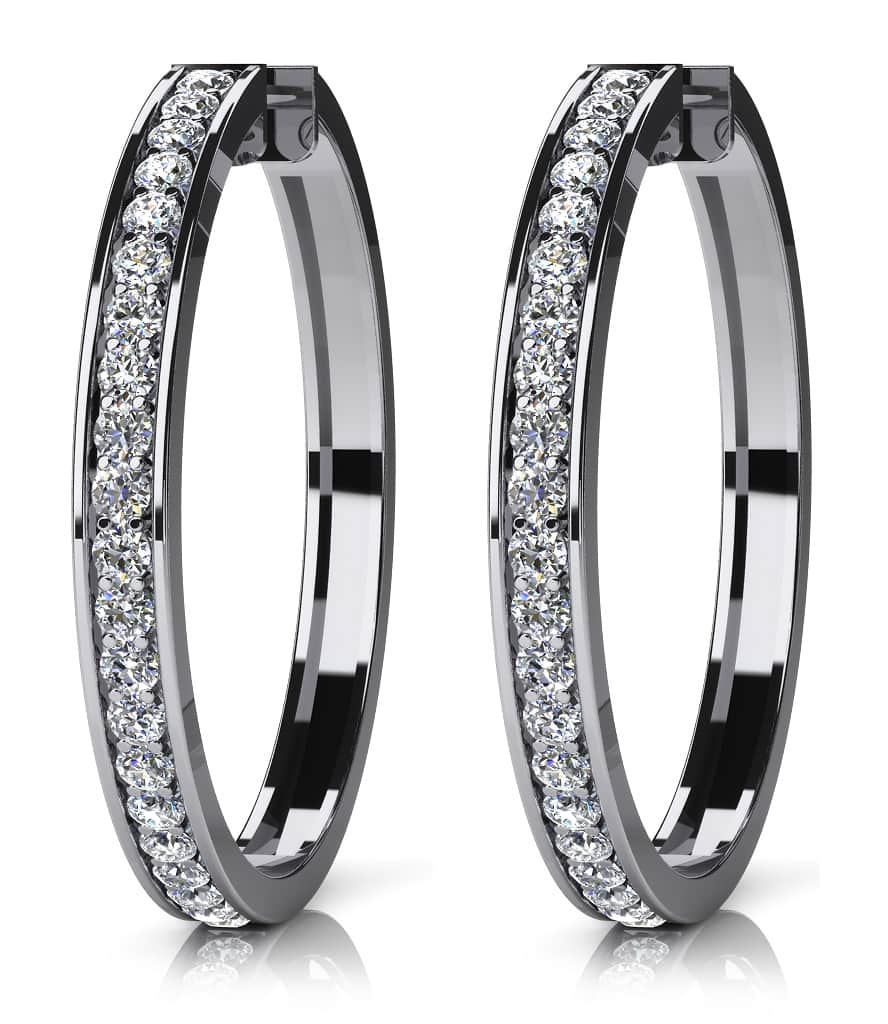 This
Princess Cut Eternity Ring
also caught my eye. I love how the sparkly diamonds go all the way around the ring. It certainly does something for me! You get to choose from five different sizes of diamonds which range from 2.50 carats to 4.86 carats. You also have a choice of white gold, yellow gold or platinum.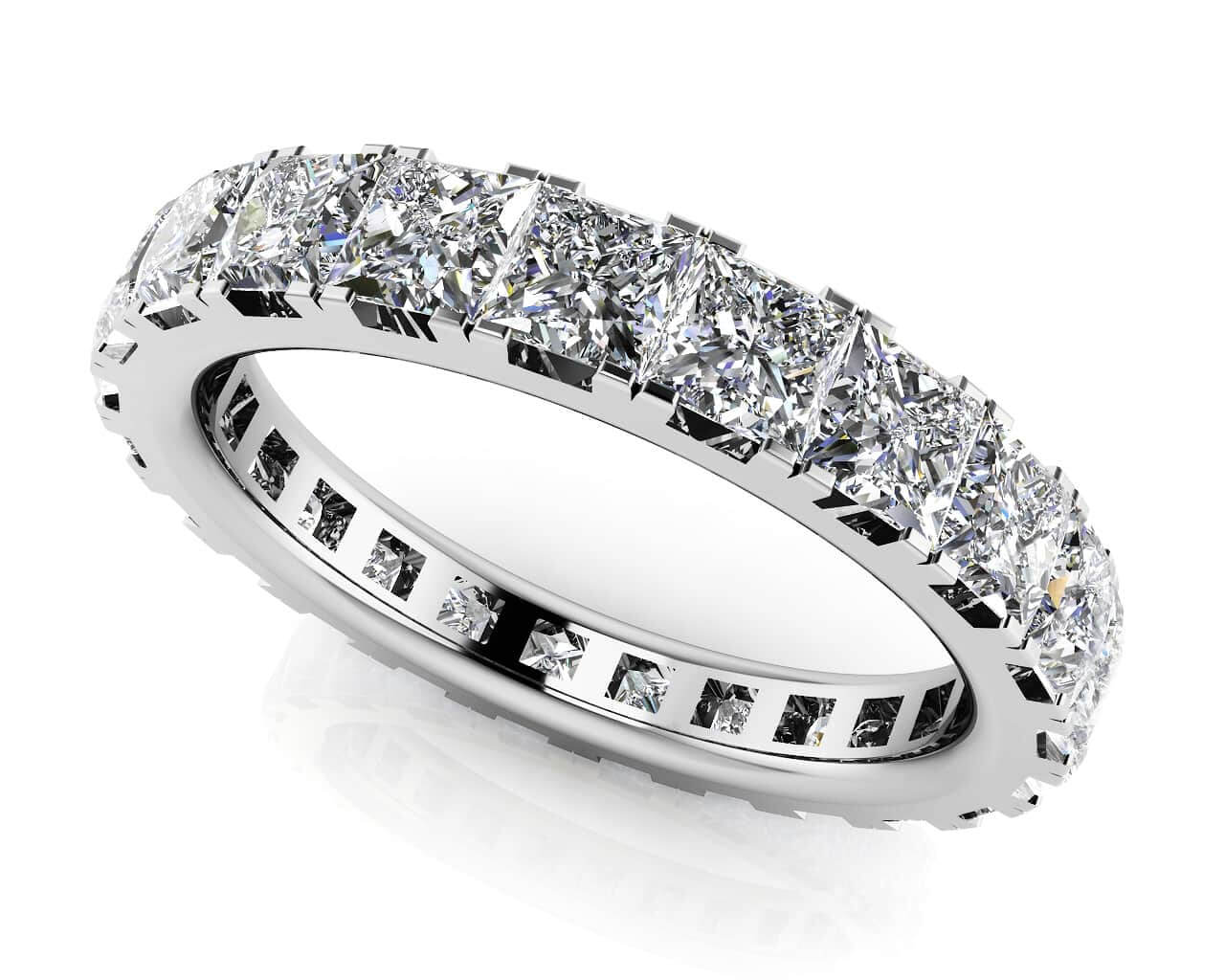 While browsing the website, I was taken by this amazing
Flower Link Diamond Bracelet
which is so delicate and unique. I like white gold (as you can probably tell), but changed this bracelet to the yellow gold for this picture. Wouldn't it be great to have flowers with diamonds in them? The oval links in between the flowers really add something special also.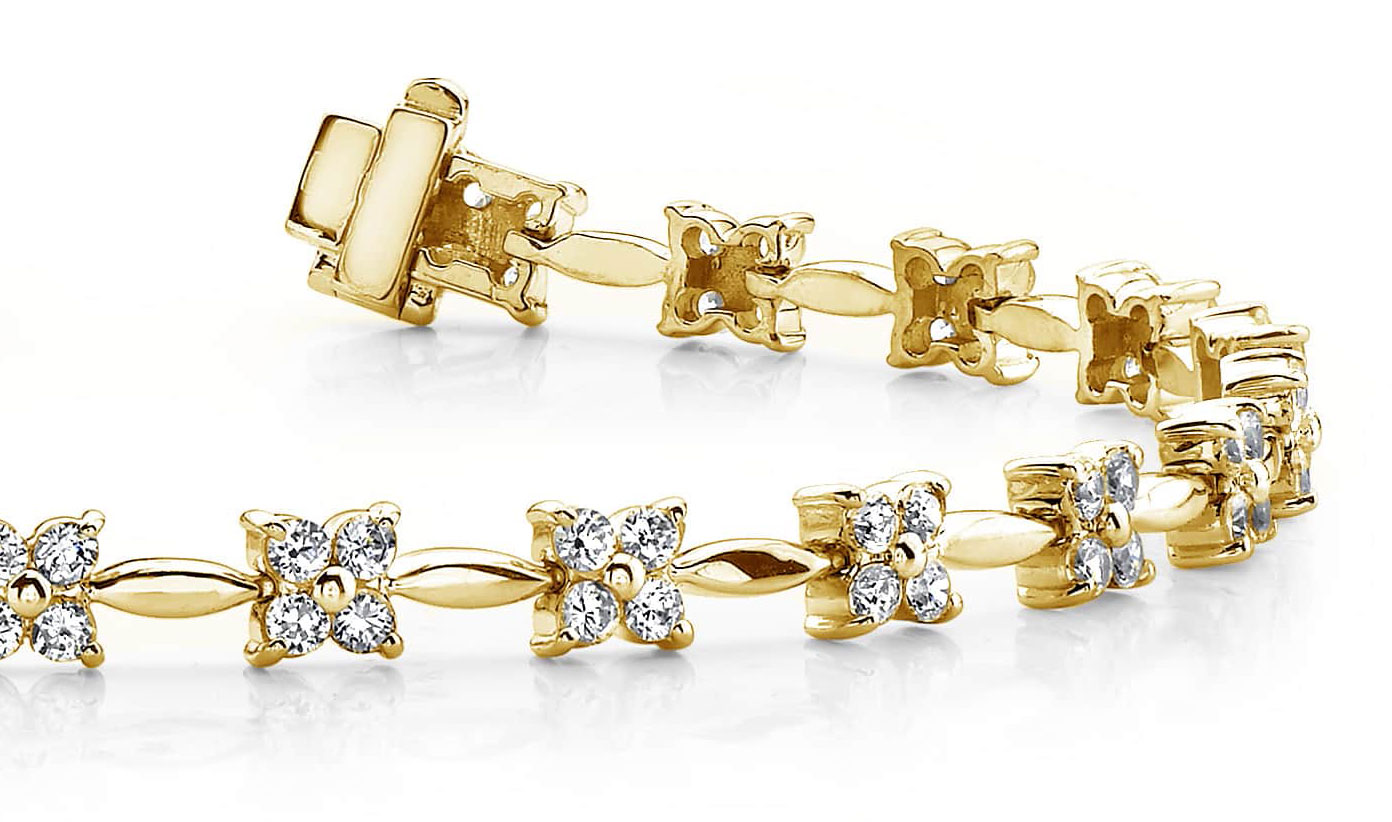 Next, this
Four Prong Graduated Diamond Drop Pendant
is simply dazzling. It would be so great to wear on an evening out and would really dress up any outfit. Don't you just love the graduated diamonds. There are 5 different size diamonds, from smallest to the largest. It is so gorgeous looking!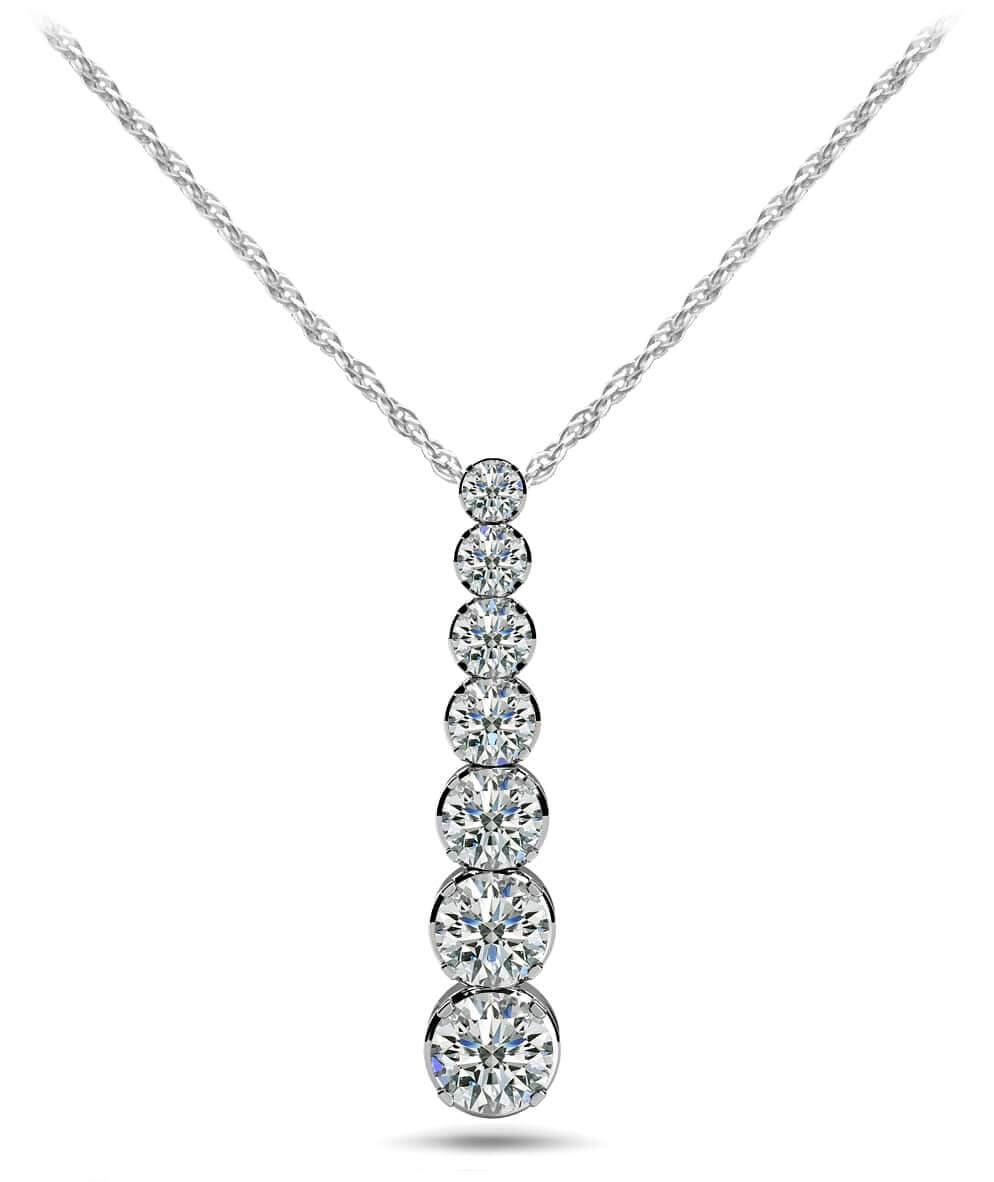 I thought the
Wavy Hook Link Diamond Tennis Bracelet
was really beautiful and unique also. I like how the links wave around the bracelet with the dazzling diamonds. They even have charms that you can add on your bracelet for a nice extra touch if you like.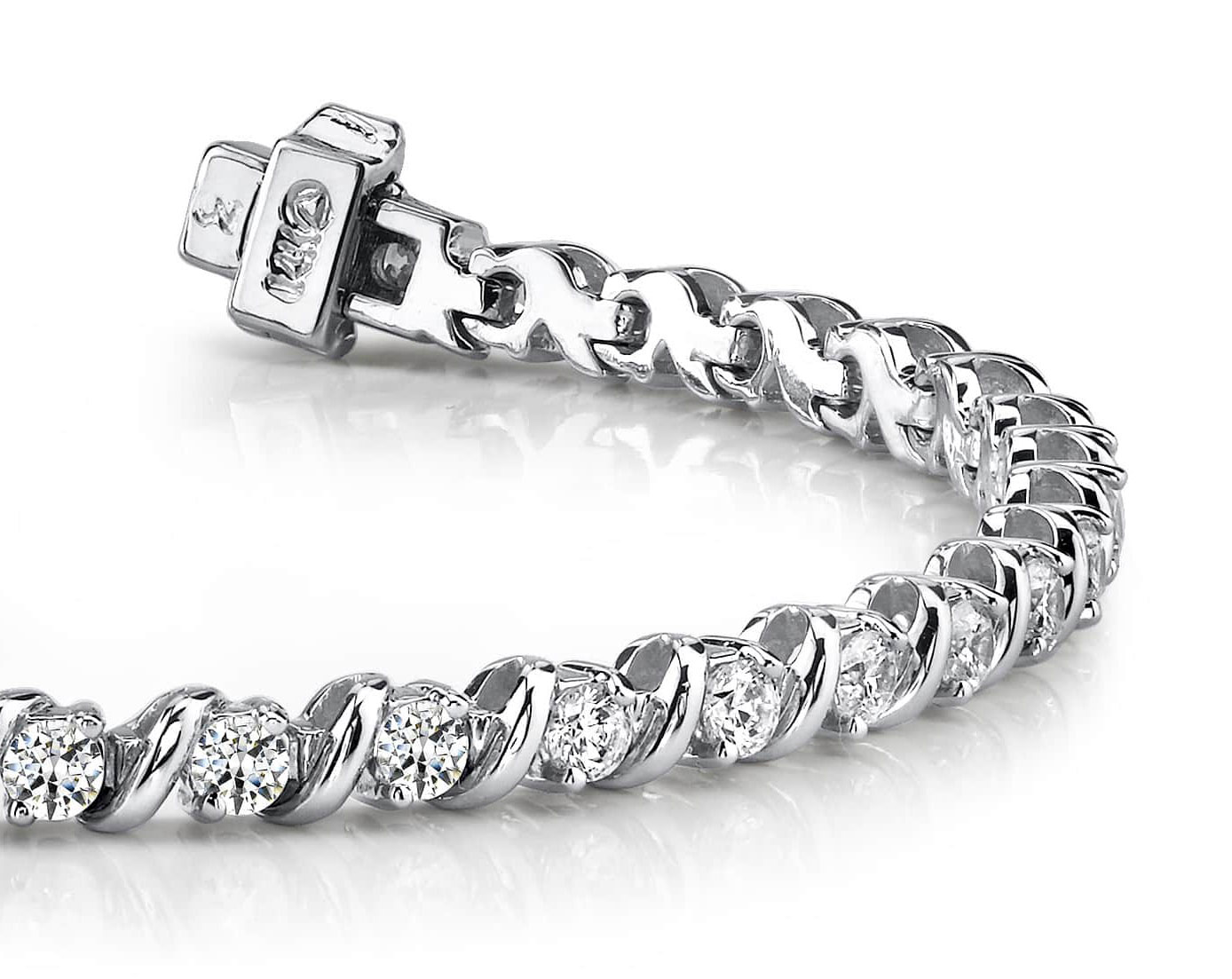 I could go all day browsing at all the wonderful jewelry but finally had to stop myself to get some other work done. It was so easy and fun navigating through the website. You can also feel secure knowing that the company has an A+ rating with the BBB. They have been in business since 1977 and in 2008 launched their own website. They also offer a full refund within 30 days of receipt and have wonderful customer service that is really helpful with any questions you might have.
Check out Anjolee on their
YouTube channel
. You will enjoy watching the jewelry rotating and you can also see the jewelry in greater detail.
Disclosure: I received free product in exchange for this written post. However, all opinions are my own.